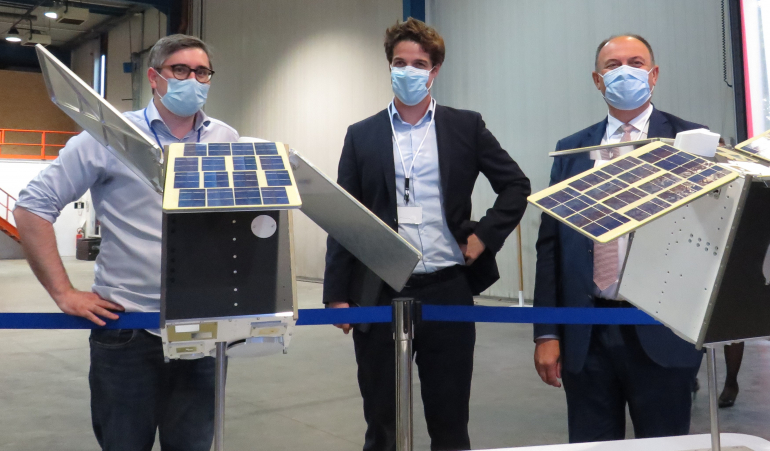 Aerospacelab (ASL), a company founded in Louvain-la-Neuve in 2018 and rapidly expanding ever since, launched its first prototype satellite into orbit from Cape Canaveral Air Force Station in the United States on 25 June.
The Risk Reduction Flight (RRF) mission introduces the first 100% Belgian commercially developed satellite launched by the supplier Spaceflight Inc. on board the SpaceX Transporter-2 on the Falcon 9 rocket, and represents a very important milestone for Aerospacelab, as it is its first prototype, nicknamed Arthur, to be launched into orbit. The mission's objective is to test and validate the operation of the technologies developed by the company. The satellite will remain in orbit for several years, allowing the company to collect the data needed to develop future satellites. This is also an important moment in the rich history of Belgium's space industry, as it is the first time a "new space" satellite has been entirely developed and produced in our country, thanks to the cutting-edge expertise developed in our companies.
Aerospacelab was founded in 2018 by engineer Benoît Deper with the help of the SRIW (Regional Investment Company of Wallonia) and now has two offices and more than 70 employees. Its ambition is threefold:
to build and design satellites, which generate data, and then sell them to institutions and private entities in Belgium and abroad;
to extract the data collected and sell it to different types of customer (defence, environmental surveillance, etc.);
to analyse their own data and make it available to sectors for which analysis is not the core business.
With two main constellations in the pipeline, the company aims to position itself as the European market leader in geospatial intelligence and small satellite platforms, by making the data it collects affordable and compatible with the current market.
Aerospacelab will not stop there, as it aims to expand internationally fairly quickly by selling its satellites to institutions abroad.